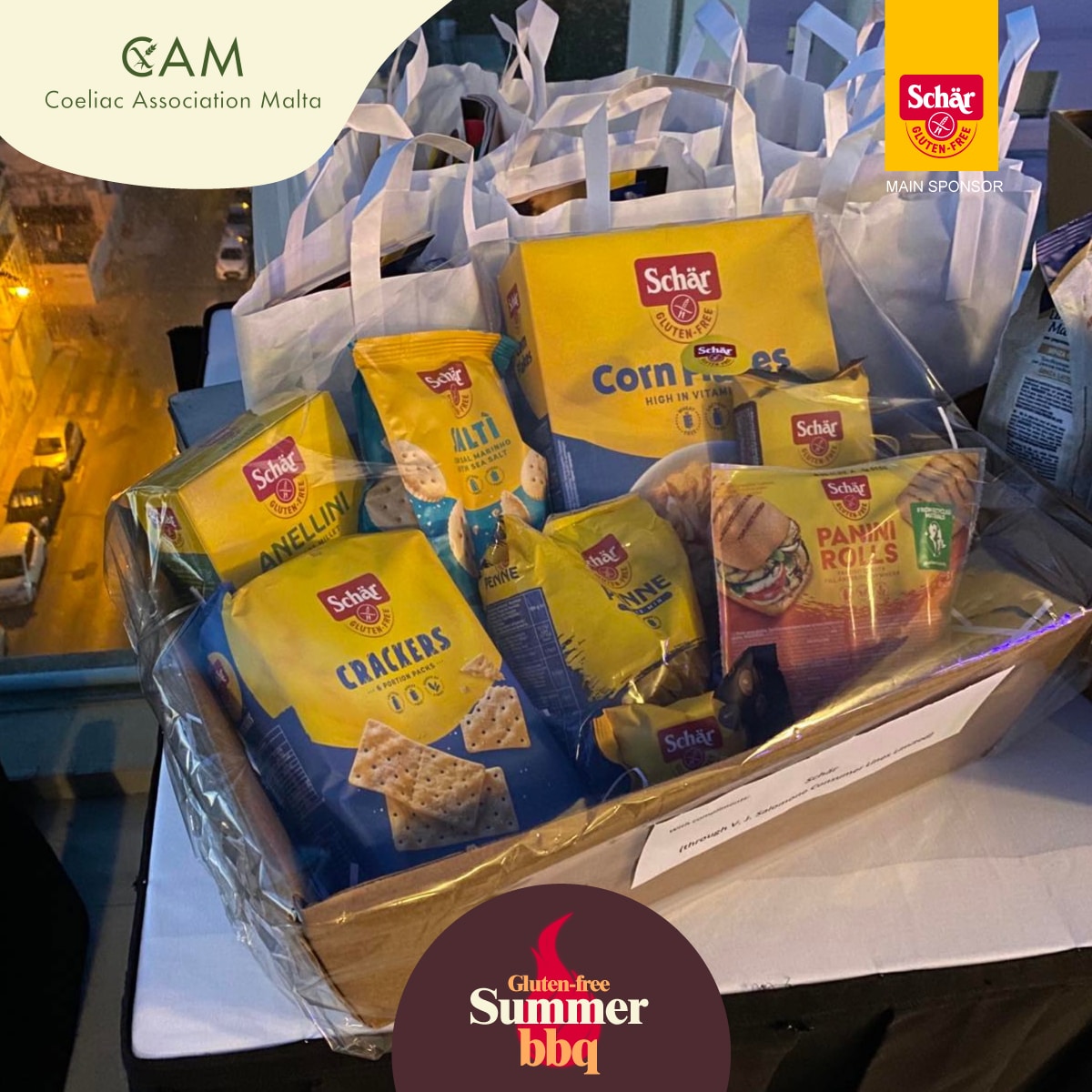 26 Sep

Coeliac Association – Sponsored by Schär

The Coeliac Association is a voluntary self-help and non-Governmental organisation for people with Coeliac Disease or Dermatitis Herpetiformis. The Association offers help and advice to newly diagnosed persons and provides useful information about the condition and the gluten free diet. It also offers on-going support and advice to members and their families, providing dietary guidelines to improve the quality of life for those diagnosed with Coeliac Disease.

V.J. Salomone Consumer Lines Limited (VJSCL), the local agents for Schär, became the main sponsors of The Coeliac Association Malta as from December 2021.  VJSCL design and print the monthly newsletters which are distributed to all the members of the association. The Company also funds and provides free goods to any events or social functions organised by The Coeliac Association Malta.

V.J. Salomone Consumer Lines Limited and The Coeliac Association Malta share a common goal and intention, that is to educate and guide the diagnosed persons with Coeliac Disease and assist them to live with a gluten free lifestyle.